Older Entries
| | | |
| --- | --- | --- |
| Subscribe: | | |
---

Sat, 14 Jan 2012
Custom Model Request & Model Restoration Repairs
Here at Den`s Model Ships, we accept
Mode l Ship Commissions
to build any model ship, or diorama in any scale. We specialize in
Model Restoration
, & we build handcrafted museum quality ship models, and dioramas.We can build from your photographs, or plans, (blue prints),our master craftsmen Den Holmes will meticulously build, or restore your model ship exactly to your specifications. Contact us by phone #717-521-2688 or Email densmodelships1@gmail.com
Posted 17:17
27 comments | Post a comment


---

Wed, 13 Jan 2010
The Noah`s Ark Model Store ( News & Model Comments )
Posted 22:42
24 comments | Post a comment


---

Wed, 30 Jan 2008
DENS MODEL SHIP NEWS
My current ship model, started Nov. 23, 2006. This model will be a 17Th Century 100-Gun English Man-of-War. All the guild work on the model will be laced with 23Kt Genuine German Gold Leaf. Construction photos will be posted throught out the build, click here
MODEL SHIP CONSTRUCTION
.
Posted 20:35
8 comments | Post a comment


---

Wed, 28 Dec 2005
Our New British Ship Model
Our New 64-Gun Brtitish Ship Model is finished and up For Sale, here is a sample of the model,
NEW BRITISH SHIP MODEL.
Click
here
for a video of the model. This clip shows the old barn plank that the ship was made from, construction photos and the finished product. Click here to read a
Press Release
about this model.
Posted 18:11
No comments | Post a comment


---

Wed, 27 Jul 2005
Autobiography
My name is Den, my hobby of building ships has been around 16 years now. It started from a simple interest and simple ship building but has grown into a love of building these ships, as has my skills over the years. I really enjoy seeing other peoples craftsmanship on web-sites, which made me want my own website. My hobby has turned into making and selling my ships. If interested in link exchange, feel free to e-mail me. A photo of me on the job, I worked as a structual steel iron worker, I was one of the connectors on the job. The photo shows me setting on top of the column waiting for the next piece of iron (beam) to connect.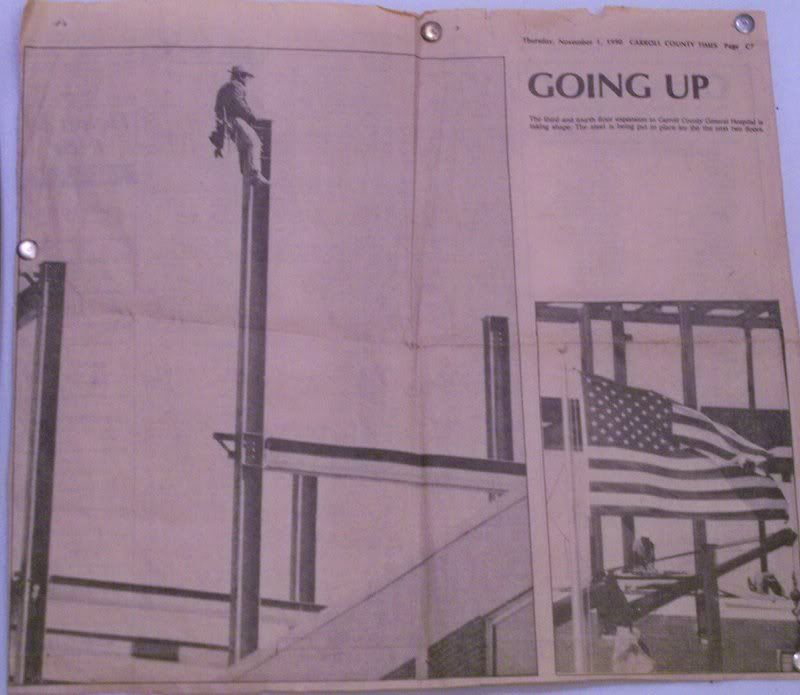 Posted 23:10
No comments | Post a comment